Prayer Requests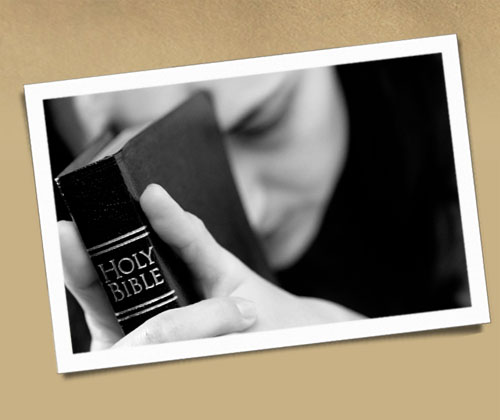 We believe in the power of prayer and would love to pray for you. The women of Veritas have formed a prayer team to support any request that comes our way.
If you are in need of prayer, fill out the request form here, and your prayer request will be sent out to our prayer team.
Prayer Request
Support of god

posted by: Sathish on 10/29/2018


Let God feed me. Pray.
I will pray

protection

posted by: Martina on 10/27/2018


Please pray for protection for evil people and their evil plans. For evil powers and deliverance from evil. I'm unfortunately tortured by close relatives. They have a evil agreement against me. My brother hams me with his addiction to rule. He tortures me. Please pray for protection and a solution from this problem. So that I can live in peace. Thank you. That they don`t come this week and visit us. Please pray for a end of this evil killer instinct. And for wisdom how to treat this rivalty situation and my brother releases me and lives his own life. Please pray that nobody harms me anymore and Linus let me forever in peace. Please pray that my destroyed life gets in order. Please pray that I can find people who help me.
I will pray

Deliverance

posted by: Elsa on 10/23/2018


Please pray for my daughter Gwen who is in crisis, she is not walking with the Lord she is allowing confusion, and is opening herself to demonic thinking. Please pray for deliverance and that she would come back to the Lord. Thank you so much for your prayers.
I will pray

Family and husband

posted by: Rachel on 10/23/2018


Please pray for strength & protection over my family & household. Pray that my husband Jose Jr will get thru rehab & never turn back to his old sinful ways. Help my family to get thru these tough times & may the Lord fight our battles. Pray that for sister in law Connie & that her marriage will survive. May her husband repent & surrender his all to the Lord. We need God's help, blessings, strength, love, grace, wisdom & guidance
I will pray

Prayer for church

posted by: Justin on 10/19/2018


We are church planting right now in San Clemente, we just got a facility and need wisdom, guidance and anointing of faith from Jesus!
I will pray

1 person is

praying.

prayer request

posted by: li cross on 10/17/2018


Not to lost my job in the Administration Wing to preach the gospel.
I will pray

1 person is

praying.

Jorge

posted by: N on 10/16/2018


Please pray for Jorge, he is a new believer, and he has strong demonic strongholds in his life that are leading him astray. He says he feels lost and alone and depressed. He finds it difficult to go to God and pray. He also struggles with addictions that are purely evil. He is trying to find contentment in secular music and worldly people who are lost. These people and things are causing him barriers and distracting him. He has mentioned he feels it's a "spiritual attack". Please pray that he will full turn back to God.
I will pray

1 person is

praying.

Prayer for family

posted by: Angela Hughes on 10/11/2018


Please pray urgently for my children Ceaira,Russell and Sydney living in fornication. My inlaws who are prideful and unforgiving and tearing their family aprart...Pray for my brother Mike who is addicted to pills crack cocaine. Please pray for my mother Edna suffering from mental illness she has been in and out of mental hospitals,my niece Keva for attempting suicide last week and getting beat up by her ex boy friend this week who my sister is now living with and for my sister Tracey she is on drugs and her marriage is in trouble both her and her husband have been unfaithful in their marriage and are separated and now my sister is living with her daughters ex boy friend who is also on drugs. Their actions are destroying the family. Please pray for them to humble themselves before the Lord and repent and forgive each other. Pray that the attack on my family ends and the generational curses would be removed. Pray that this ungodly relationship between my sister and her daughters ex boy friend ends. Pray that my brother in law Doug would have courage and wisdom to be the leader and protector in his marriage. Pray that the drug addition and alcohol abuse would end and that they will be healed in all areas of their lives. Please pray the enemy would be defeated and salvation,righteousness and holiness would be restored to our family. Also pray for me and my husband we are weary of it all we have spoke the truth in love to all of them... We ask it all in Jesus Name Amen
I will pray

1 person is

praying.

Ministerial establishment

posted by: John fusi on 9/25/2018


I am the pastor of Overcomers Pentecostal Assembly based in Hamburg. Please pray for the church that, the revival fire fall in the ministry, massive salvation of souls, pray against satanic attacks, manifestations of signs, wonders and miracles in the ministry, establishment of the church in Hamburg-Germany.
I will pray

1 person is

praying.

Family and husband

posted by: Rachel on 9/15/2018


Please pray for strength and protection over my family and household. Pray that my husband Jose will truly surrender his all to God and get better soon. Hes in rehab and we need the Lord to fight our battles. Pray for our children and keeps us happy, healthy and strong. May my daughter Roxy, dentist appt on Monday go smoothly & successfully. Keep her calm, relaxed, safe and protected. Help us get thru these tough times. We need the Lord's strength, wisdom, grace, love and guidance. Thank you for your prayers
I will pray

1 person is

praying.