Prayer Requests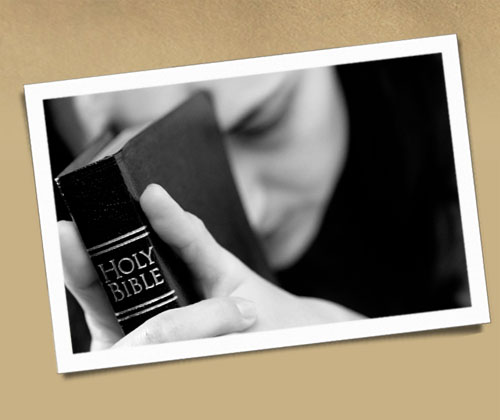 We believe in the power of prayer and would love to pray for you. The women of Veritas have formed a prayer team to support any request that comes our way.
If you are in need of prayer, fill out the request form here, and your prayer request will be sent out to our prayer team.
Prayer Request
Help

posted by: Hovik on 3/17/2019


Last week I asked for prayer for my cousin Mark as he was indefinitely banned from twitch (a streaming website similar to YouTube but focuses on video-games) and today he got an email that he needs to resend his appeal in about 2 weeks and they will look into his case (so when it's all said and done by the time they review and respond it may take up to a month from today for a response). My prayer request is that the Lord will help us in our time of need and that the twitch support staff who review his case will be graceful in overturning the ban so that he can continue to stream. He knows he made a mistake and he just wants a second chance to stream on the platform. Also continue praying for his salvation, thank you all for your prayers.
I will pray

Healing

posted by: Elsa on 3/2/2019


Please pray for healing from heart palpitations. I have been suffering with very frightening heart palpitations for a year now, and my doctors can't find anything wrong. I am desperate, please pray for a miracle! Thank you for your prayers.
I will pray

Prayer

posted by: Hovik on 3/1/2019


My cousin Mark streams on a website called twitch, he plays video games and wants to make a career out of playing video games but recently some people came on his chat and said some bad things to him he responded back to them and he got banned from the website indefinitely. He has sent an appeal process to see if it's possible to reduce the indefinite ban to a reasonable ban like 3-7 days and my prayer request would be that the Lord will help him retrieve his account and that he will get a response as soon as possible and be able to stream again. Also that the Lord will show Himself to Mark and convict him of his sins to repent and believe in His son Jesus Christ as Mark is not currently a believer.
I will pray

Work

posted by: Jason on 2/28/2019


At work, I am not sure who is the boss because the previous one retired under negative circumstances. Please pray that God would provide guidance on what to do at work and that He would provide strength to get through each day at the office. Thanks
I will pray

prayer

posted by: li cross on 2/5/2019


Prayer request : Sorry, please pray for that not to lost my job in the Administration Wing to preach the gospel, thank you.
I will pray

Husband and family

posted by: Rachel on 1/29/2019


Please pray strength & protection over my family. Pray that my husband Jose Jr will grow spiritually & get better. Hes been fighting addiction & depression. May God fight our battles & guide us thru these tough times. Take away our fears, doubts, & worries. Heal & bless us. Keep us all safe & fill us with great wisdom & grace
I will pray

1 person is

praying.

Help!

posted by: keijo on 1/22/2019


Help and pray you too for me in my the fight against false doctrine who not confess Jesus blood in salvation,but use own victims,thanks and bless,keijo sweden
I will pray

2 people are

praying.

Continuing Education

posted by: Jonathan Ashbeck on 1/21/2019


I have started college classes on Friday January 18 and I am taking them on most Eednesdays and Fridays until May 8 so please pray so that I may do well on them.
I will pray

2 people are

praying.

Our daughter

posted by: Bill Dutton on 1/21/2019


That the Lord would give us favor with our landlord so that our daughter and her little dog can stay with us for a while. Thank you very much.
I will pray

3 people are

praying.

Job loss

posted by: James on 1/17/2019


I made a bad mistake 3 years ago, and now I'm at risk of loosing my nursing liscense. I will have no way of providing for my family of 4 girls; I need Jesus' intervention and mercy. I'll do anything for my girls. Mercy please. I'm so sorry Lord.
I will pray

3 people are

praying.